Thomas Jefferson School of Law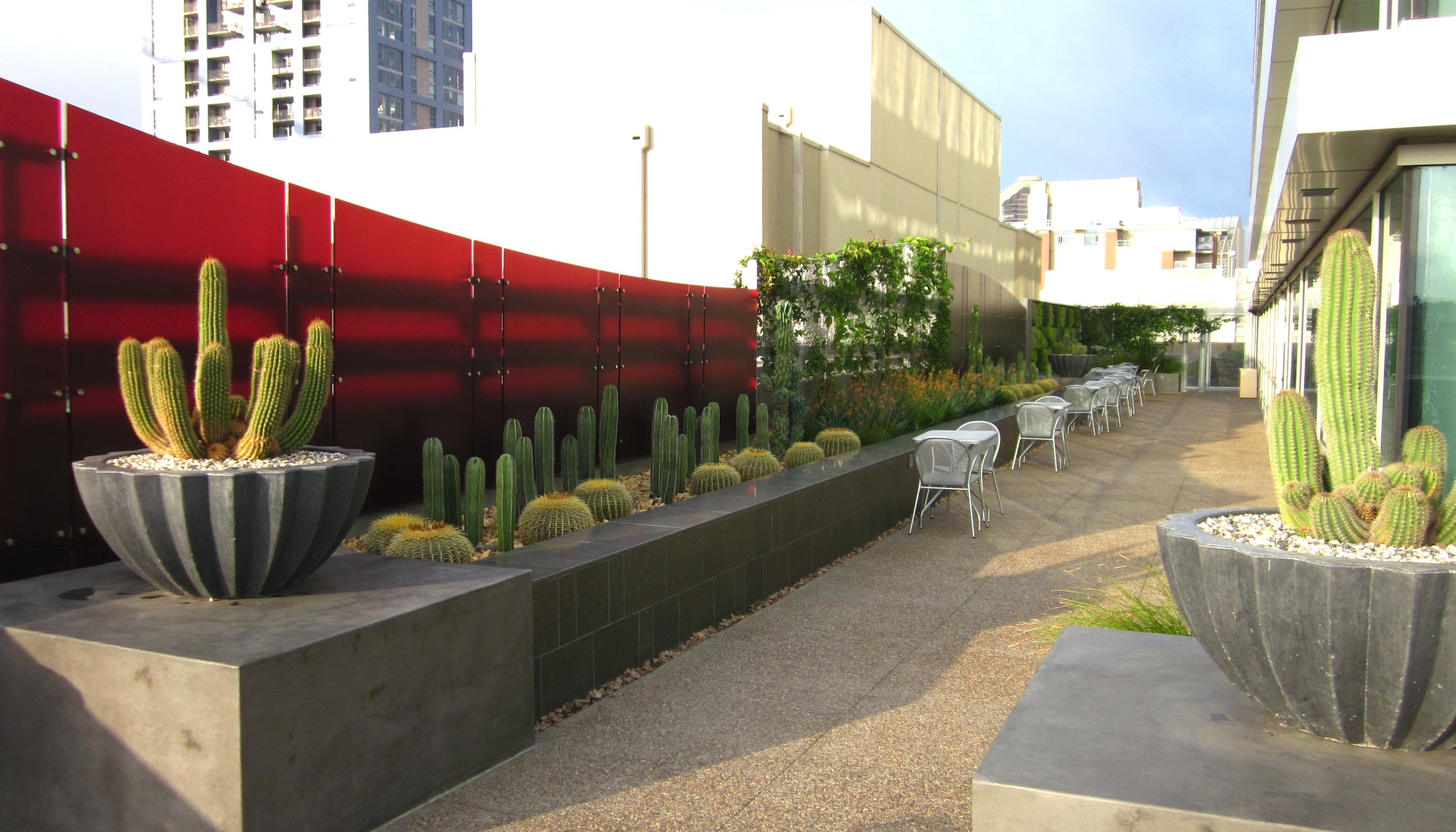 This LEED Gold certified urban law school sits in the heart of East Village, a growing neighborhood located in downtown San Diego. Scope of work included the design of the ground level plaza and streetscape, indoor lobby planter, student lounge and library terraces on the 5th floor, and two landscaped faculty terraces on the 8th floor.
The 5th floor terrace is highlighted by an 85 ft. long freestanding greenwall that acts as a screen to the adjacent rooftop, while bringing vertical greenery to the narrow space. On the lounge side of the terrace a bright red acrylic "wave wall" adds a splash of color to the terrace, while creating a dramatic backdrop to the cactus exhibit. A combination of drought tolerant plant material and drip irrigation systems were used to achieve Gold LEED certification. Special attention was paid to use plants that bloom at various times throughout the school year to give year round interest to the terraces.